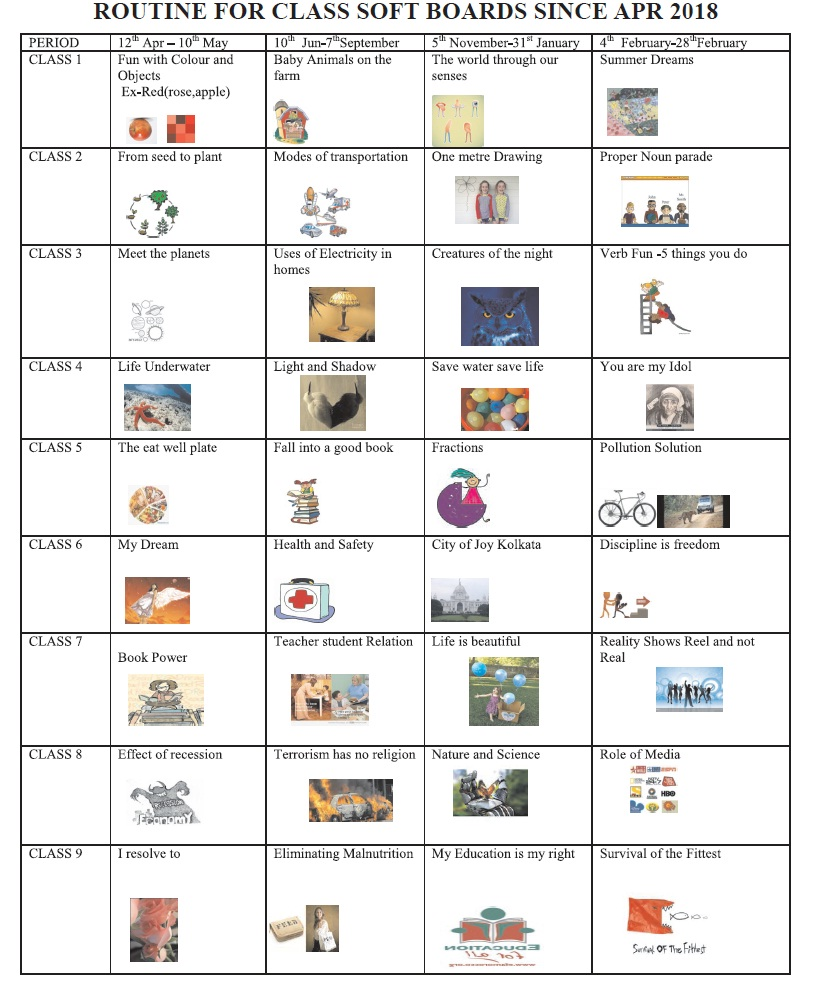 All class soft boards must be ready on the first date shown in the chart next working day in case of a holiday.
All the charts should have borders and be readable from a distance.
All the edges of the chart must be fixed property and cut to fit size of the soft board. No charts or pictures must be hanging.
The class will be divided into four equal groups. The first set of children will display in the first month followed by next three batches.
For details see chart attached. Modification may be done by the CT as per her requirement.
The best-displayed class will be appreciated
Teachers can help the students by giving them ideas verbally.
The softboard must be clear before the examination.
The soft boards must be retouched for the days of open house.
In case of clarification. Mrs. Amita Tripathi to be contacted.
Important Note:Role of a soft board Is to enhance, motivate and communicate extra information. It adds to the appeal of a classroom and provides challenges, new concepts and helps to improve aesthetic sense.