Dear Students, Families, and Friends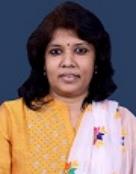 Thank you for your interest in The BGES School (ICSE)!
The BGES School (ICSE) is a learning Institution where students have growth of both heart and mind alongside brilliant academic foundation. The all inclusive approach of the Institution helps our students to use knowledge sensibly and incorporate the necessary knowledge for future goals in life. The Institution prepares them to distinguish between suitable or detrimental exposures and inculcate in self, socially acceptable values. The diverse composition of the school provides students with the opportunity to gain cultural skills and a comprehensive,empathetic outlook of the world they live in.
The School provides a safe, healthy and inspiring milieu,where students can move at liberty through their edifying practices.To make students honest, respectful, and honourable, positive behavioural practices are fortified. Since ingenuity is highly valued, many academic and co-cocurricular activities are incorporated for distinct expression of self.
The BGES School (ICSE) has a rolling admission policy whereby applications are accepted throughout the year.
CLARA I GOMES
Deputy Headmistress